Affordable holiday in the Verdon : campsite special offers
Treat yourself to a one-week holiday at a low rate, a great deal: Ciela Village special offers! Are you a couple or family planning to spend a week in the Verdon? Check your eligibility for our Ciela Village campsite preferential rates without delay.
Affordable campsite in the Verdon: deals
Affordable campsite in the Verdon: deals Come and spend your holiday at a campsite in the Verdon and try one of our accommodations: mobile homes, chalets or lodge tents, there is something for all tastes and budgets at our affordable campsite in the Verdon! You will love our spacious camping pitches where you can park your trailer or camper!
In high and low season, we always have special offers for affordable camping! So, when you book your stay, take advantage of our special rates and offers for a holiday at the best price! You can take a last-minute trip to the Verdon Gorges!
Our affordable Terra Verdon campsite, located in the heart of nature, also offers reduced rates on activities in the region with our partners. An opportunity for the whole family to discover the different destinations in the Verdon and enjoy refreshing water sports such as rafting and canyoning!
At the campsite, you will spend an unforgettable holiday in the great outdoors with and you can take full advantage of the beautiful aquatic area with its 2 heated pools, while children can have fun in the paddling pool with its water games or on the multi-sports area.
Whether you prefer to have fun and party or relax and unwind, you'll find the right option for you at all Ciela Village campsites year round, in high or low season. You can also choose the right type of pitch for your family.
A low-cost camping holiday at Ciela Village is not a low quality holiday. We offer quality amenities and facilities for a memorable family holiday.
Get more information at the welcome cocktail when you arrive! Dear campers, don't miss these great offers!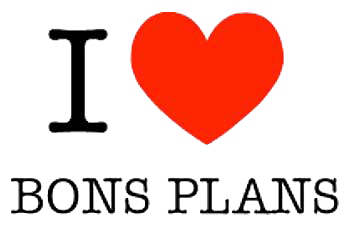 Discount cards at affordable Castellane campsite
For the savvy ones among you on the lookout for great deals, this offer applies to all Ciela Village
campsites.
If you havean ACSI Camping Card,Camping Key Europe cardor ADAC Card, you can access all the Ciela Village campsites as if they were home!
An offer that gives you a huge choice of mobile homes, caravans and pitches throughout the Verdon region. Perfect if you are planning on touring around the region.
Holiday vouchers
Holiday vouchers are accepted at all Ciela Village campsites.
If you wish to use this method of payment, send your checks by registered mail to the campsite address.
Please note that each check must be sent with its detachable part and the provider's contact information insert filled out with the name of the campsite. If you send us a whole checkbook, no need to detach all the checks. We will send you a confirmation e-mail as soon as we receive your holiday vouchers.